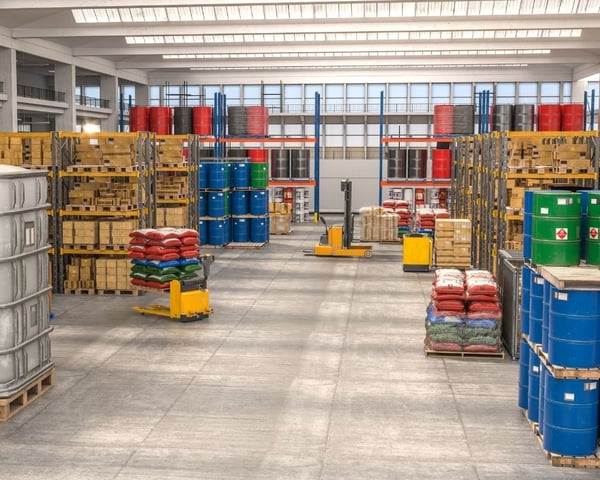 Warehouse management is an essential component of the downstream supply chain within the oil and gas industry as it is central to the productivity of your transport and distribution processes. Many businesses have turned to digital technology, in the form of SAP Warehouse Management Systems (WMS) software, to improve productivity and enhance visibility into warehouse processes, layout, labour and stock management. SAP WMS enhances the effectiveness and efficiency of the downstream supply chain and this, in turn, improves the customer experience and profitability.
What is SAP WMS, and why is it important in the downstream supply chain?
In simple terms, SAP WMS keeps products flowing efficiently through the downstream supply chain, which becomes essential in ensuring customer satisfaction and securing an increased profit margin. When warehouse processes are optimised and running as they should, the company can ensure that the supply chain is reliable and that stock shortages, hold-ups etc. are a rare occurrence.

SAP WMS answers to the need for an integrated end-to-end logistics solution. This allows you to seamlessly run your logistics processes, accelerate order fulfilment cycles, enhance flexibility and agility as well as provide you with enhanced visibility across supply chain logistics. The system ensures quality management of inventory in high-volume warehouse operations and allows you to run intralogistics integrated with core sales, manufacturing, and finances, plus transportation and returns. This will enable you to:
Achieve faster fulfilment while efficiently optimising resources and mitigating problems
Gain real-time insight into operations with stock, resource, and process transparency
Connect with a range of devices leveraging a built-in material flow system
This innovative software enhances the efficiency of the downstream supply chain by optimising processes and providing visibility.
Key features of SAP WMS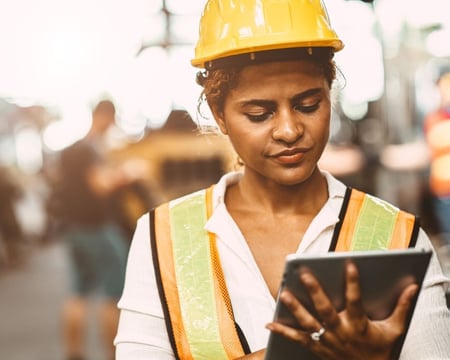 Several key features make the SAP WMS software appealing to companies in the oil and gas industry. These include:
Monitoring and planning
SAP WMS offers you an overview of all goods issues and warehouse stock, thereby facilitating the planning, monitoring, and optimising of work processes within transport and distribution operations. For example, it gives you a foresighted view of the workload in the coming days or allows you to intervene, in good time, during critical warehouse processes, so that you can execute warehouse movements on time. Through the use of an RF monitor, you get an up-to-date picture of all the activities in the warehouse, which means that you can control the actual work in the warehouse using the RF monitor.
Cross-functional capabilities
SAP WMS supports cross-functional features like serial numbers, batch management, catch weights, dock appointment scheduling and cross-functional analytics. There are also features that support compliance and traceability.
Logistical efficiently
This system supports streamlining e-commerce returns, flexible picking for multiple unique orders in a single run and management of customer-initiated delivery cancellations or changes, which saves on time and enhances efficiency.
Goods movement
The software enables you to process all goods movements that affect your warehouse. The inventory management capability includes the monitoring of goods receipts, goods issues, stock transfers, material staging for production, automatic replenishment, managing hazardous materials, storage control and processing stock differences in your warehouse. SAP WMS optimises warehouse capacities and material flows using putaway and stock removal strategies, which you can adjust to suit your business needs, or by using storage units.
Cross-docking functionality
SAP WMS allows for cross-docking, which enables you to reduce the material handling cost, labour and time. This is done by mapping inbound delivery documents to outbound deliveries in order to minimise material handling and the need for storage in the warehouse.
Benefits of SAP WMS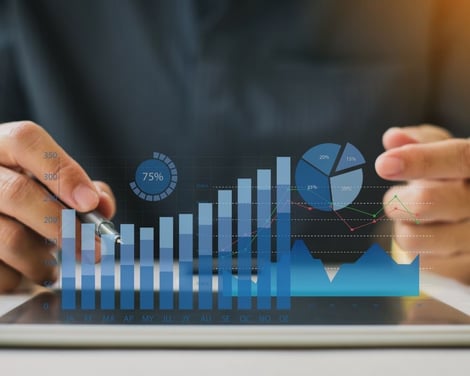 The implementation of this type of management system has several different benefits for oil and gas businesses with large distribution centres and complex supply chain logistics. These include:
Reduced warehouse costs
SAP Warehouse Management Systems (WMS) allows you to optimise the layout and space of the warehouse. This will potentially reduce the waste of premium floor space and the time taken to move materials, pick and distribute the product. By considering the best locations to store products and designing the warehouse to fit your unique operating needs, you can lower operating expenses and enhance productivity.
Increased visibility
This type of software solution will provide you with accurate real-time data relating to inventory levels. This will assist in inventory forecasting and planning to ensure that you can meet customer demands and needs.
Warehouse Automation
Warehouse Management Systems (WMS) assist in optimising the material flow through the automation of processes from purchase orders, to picking through to distribution. They can integrate and automate different processes to enhance accuracy and productivity.
Increase in accuracy and productivity
By optimising warehouse management processes, you can efficiently, and more accurately, find inventory availability and location. This enhances the speed of order fulfilment and reduces any delays due to human error. Increasing productivity and improving customer satisfaction.
Frequently Asked Questions about SAP WMS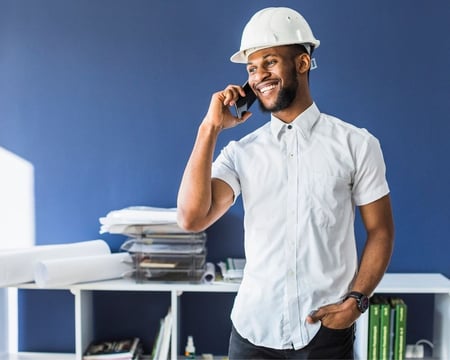 SAP WMS has several key features, capabilities and benefits, but there are often a number of questions that oil and gas companies ask in relation to this software solution. These include:
Is SAP WMS a centralised or decentralised software solution?
The SAP WMS can function as both a centralised solution, which is integrated into a centrally operated ERP (Enterprise Resource Planning) system or a decentralised solution, which operates separately from any ERP systems.
Does this software allow for full integration?
You can interface the Warehouse Management System as a stand-alone component with the SAP ERP system or integrate the SAP WMS with your preferred ERP system. In both cases, the ERP system and the Warehouse Management System can run on separate machines.
On-premise and cloud deployment?
SAP WMS can be implemented both as a cloud-based software solution or as an on-premise solution based on your business needs and requirements.
Can I access support?
There is 24-hour support available to answer all your operational, application and infrastructure support needs relating to the SAP WMS software.
Conclusion
Warehouse management is an essential component of the downstream supply chain. Many businesses have turned to innovative software solutions, like the SAP Warehouse Management System (WMS) to optimise stock management, warehouse layout, order fulfilment, planning and monitoring processes and more. This solution enhances visibility, productivity and overall efficiency of distribution and transport processes, ensuring that your customers receive the correct product on time.
When looking for a Warehouse Management software solution, turn to a partner with years of experience in the oil and gas industry, like Adapt IT Energy. Adapt IT Energy is a proud SAP partner and can support the implementation of your SAP WMS. Give your business the competitive edge with SAP WMS.