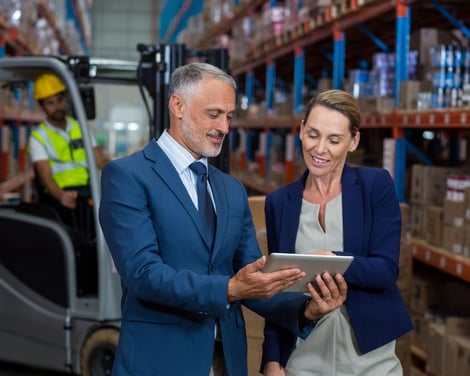 Supply Chain Management (SCM) and Enterprise Resource Planning (ERP) systems work hand in hand to enhance the efficiency and optimisation of businesses, especially in relation to transport and distribution processes in the oil and gas industry. Both systems aim to improve productivity through the digitisation and automation of different business processes. By integrating Supply Chain Management in ERP you can enhance business and operational efficiency, create better visibility, ensure customer satisfaction, improve productivity and ultimately increase profitability.
Defining (SCM) Supply Chain Management and ERP systems
In order to understand how supply chain management in ERP systems work together to enhance business operations, it is important to first look at the individual software functions and benefits.
ERP system
This is a software solution that has been designed to manage and optimise all the key processes within a business, including finance, HR, supply chain, services, procurement, purchase orders, customer orders and more. ERP software can integrate all processes into one centralised system while making use of machine learning and artificial intelligence to enhance visibility and efficiency across every part of the business. The benefits of this type of software include:
Higher productivity

– the role of ERP is to streamline and automate your core business operations to enhance productivity
Deeper insights

– eliminate information silos providing greater visibility and allowing for proactive decision-making opportunities
Accelerated reporting

– gain real-time access to business-critical insights and analytics that allow you to identify opportunities to improve performance and efficiency
Improved agility

– with efficient operations and access to real-time data, you can quickly identify and react to new opportunities or problems that may arise and manage them effectively without affecting business operations or customer relationships.
Supply Chain Management Software
Supply Chain Management (SCM) is the management of the flow of goods, data and finances related to a product or service, from the procurement of raw materials to the delivery of the product at its final destination. In terms of the oil and gas industry, this includes processes relating to order fulfilment, inventory management, routing, scheduling, transport, logistics and distribution processes. The benefits of this software solution include:
Cost reductions and improved profitability

– through supply chain optimisation, you are able to remove silos and increase transparency. This enables you to identify cost-saving opportunities and proactively tackle costly problems that may arise, which impacts profitability.


Better efficiency and flexibility

– when all components of the

downstream supply chain

are connected and working as they should, you can process and distribute orders, as well as enhance flexibility and the customer experience with speed and accuracy.


Greater visibility and improved control

– greater visibility ensures that you have more control. If an issue arises with one component you can proactively assess the problem, manage each of the other components so that they are not adversely affected and find a solution.


Better service and a competitive advantage

– customer satisfaction and service delivery are central to the success of a business. By optimising your supply chain, you can provide your customers with what they need, when they need it, thereby setting your business apart from the rest.
From the above, it is clear that both ERP solutions and SCM software have many similar benefits, but there is one primary difference between the systems. ERP software focuses on a business's internal administrative process while SCM software manages the processes related to the planning, sourcing and delivery of the product to customers. Both impact the efficiency and operations within the downstream supply chain, which is why many businesses choose a solution that combines Supply Chain integration in ERP software. This integrates business and operational processes and gives you an overview of the entire business system rather than its separate parts.
How SCM and ERP transforms the Downstream Supply Chain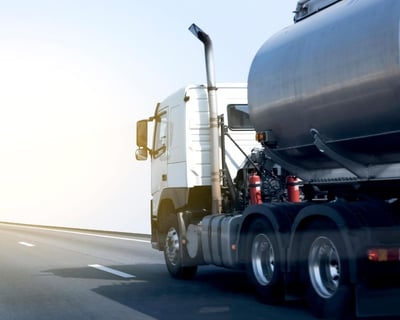 A business has many different moving parts and operations, and keeping control of each is often a challenge. The implementation of an integrated supply chain management in ERP solution enables you to manage these different operations with enhanced real-time visibility as it integrates data and processes from all functions of the organisation to give you a holistic view. This improved visibility allows you to identify problems or issues that may be affecting performance, productivity and profitability. By using this insight, you are then able to implement processes and adjust operations to reduce operational costs and increase performance. Another benefit of this integrated solution is that it is scalable which means that it can grow with your business and adapt to what your needs and requirements are at different stages.
An integrated software solution that combines Supply Chain Management in ERP also can transform the effectiveness of several supply chain strategies and operations. These include the following.
Purchasing management
An ERP system that is integrated with an SCM solution provides businesses with automated purchasing tools that have been designed to improve collaboration, order accuracy, streamlining order fulfilment processes, and performance. The result of this is improved on-time delivery, a reduction in inventory levels and costs, and enhanced profitability.
Demand management
This type of SCM software assists in optimising inventory management by using statistical forecasting and planning tools that allow for collaboration, consolidation and adaptation. This software provides critical analytics and insights into inventory and stock management, which enhances flexibility, improves fill rates and ensures customer satisfaction and on-time order delivery.
Inventory management
These management solutions allow you to digitise, automate and simplify inventory management processes. This software provides you with increased visibility to save on operational costs by enhancing inventory control processes and optimises the use of resources which includes equipment, space, time and people.
Warehouse management
These systems link warehouses with order processing and manufacturing operations to optimise the picking, distribution and transport processes. This assists in reducing errors and wasted resources while also providing greater visibility and better utilisation of resources, thereby enhancing profitability and reducing operational costs.
The benefits of Supply Chain Management in ERP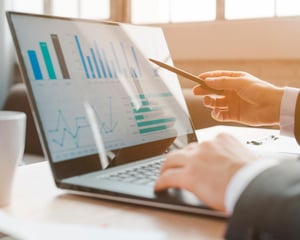 From the above it is clear that an integrated supply chain management in ERP software solution has the ability to enhance productivity and help optimise the downstream supply chain, but what are some of the other benefits to an oil and gas company?
The optimisation of the supply chain

– by automating your business processes, you can centralise all your data and monitor your day-to-day options in real-time. This allows for automated data-driven planning processes and consensus on demand and supply forecasts, to support sales and operations.
Integration and streamlining of processes

– this solution improves efficiency across multiple departments in the supply chain. It integrates business data with operational data which provides more visibility over the whole business.
Synchronised reporting

– this software uses analytics from both systems to predict, analyse, measure and compare performance related to inventory routing and scheduling, transportation, logistics and fuel distribution. These reposts allow you to identify cost-saving opportunities and to evaluate productivity.
Increased data management

– use this software to access accurate and up to date real-time inventory information that can be shared with your customers and used to identify problems and address them proactively.
Enhance performance

– gain better insight into operational processes and identify opportunities for enhanced productivity.
Conclusion
Software solutions that integrate Supply Chain Management in ERP continue to provide businesses with enhanced visibility throughout the whole organisation. This integrated solution contributes to organisational growth by enhancing performance, data management and operations across the downstream supply chain. Adapt IT Energy is a trusted SCM and ERP software solutions provider. With extensive experience in the oil and gas industry Adapt IT Energy will help you find an integrated software solution that will drive growth and performance.