Adapt IT's approach to governance is underpinned by its values of respect, honesty, responsibility and accountability. The group remains committed to the highest standards of governance, ethics and integrity. Thus, the Adapt IT board is responsible for determining the strategic direction of the company and exercising prudent control over the group and its affairs. The board and the individual directors will, at all times, act in the best interest of Adapt IT and adhere to all relevant legal standards of conduct.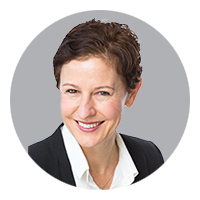 Member

Social and Ethics Committee
Tiffany is a Chartered Accountant who qualified with Deloitte and is registered in South Africa, Australia and New Zealand. She was involved with several major business re-engineering and IT outsourcing projects as a consultant to British Airways in the United Kingdom where she entered the ICT sector. Tiffany joined InfoWave Holdings in 2000 in a consulting capacity and was appointed as Financial Director in April 2002 and Chief Executive Officer in December 2003. Tiffany became the Chief Commercial Officer and Director of Adapt IT Holdings Limited after the merger of InfoWave Holdings and Adapt IT (Pty) Ltd in 2007. She is also Managing Director of a number of international operations, and is based in Perth, Australia. Tiffany was appointed as Adapt IT Holdings Limited Interim CEO in May 2021 and was permanently appointed CEO in September 2021.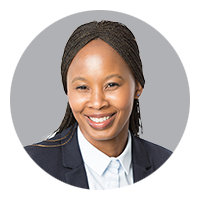 Nombali was appointed as CFO and Director of Adapt IT Holdings Limited in 2016. She is a Chartered Accountant who completed articles with EY and thereafter joined Alexander Forbes as an accounting specialist. Nombali then joined ABSA Capital, rising from managing a special purpose vehicle for debt capital market backed corporate finance to originating, structuring and executing corporate loans through the loan capital markets. She then moved to strategic roles at Unilever, initially serving as the Risk and Audit Manager for the Africa region, and subsequently as the Finance Business Partner for the Foods Division prior to joining Adapt IT.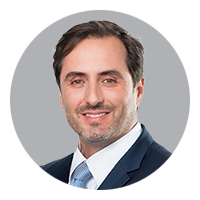 Tony was appointed as the Chief Strategy Officer of Adapt IT (Pty) Ltd in September 2018. Tony is a Chartered Accountant with over 30 years of work experience. Prior to Adapt IT, Tony was a Partner at KPMG for 20 years. During this time, he led a country practice (Mozambique), built and led the Management Consulting services group in South Africa and was a member of the KPMG Global Management Consulting Leadership team.
Additionally, he represented high growth markets countries in the KPMG Global Management Consulting Capabilities Steerco, having previously led the Europe, Middle East and Africa Strategy and Operations services line. His experience includes strategy, cost optimisation and multidisciplinary project direction in a broad range of business advisory services across multiple industries. Tony was appointed as Director of Adapt IT Holdings Limited in May 2021. In September 2021 Tony's role changed from Chief Strategy Officer to Chief Operating Officer.