Software company Volaris Group offers R6.50 a share in all-cash bid for SA tech group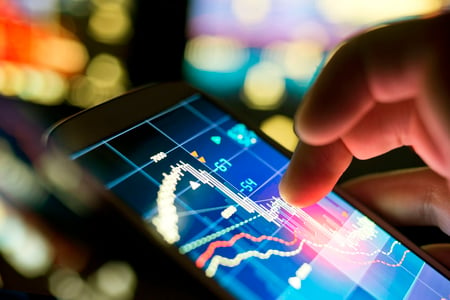 Technology group Adapt IT, which recently had a takeover bid by telecoms company Huge Group, has received an all-cash offer for its business from a Canadian software company.

On Wednesday, Adapt IT said it had received an offer for 100% of its shares by Volaris Group. The company has offered R6.50 a share, which represents a premium of 56.3% to the closing price of Adapt IT's shares as at April 1.

Adapt IT, which provides software solutions to the education, manufacturing, energy, financial services, communications and hospitality sectors, had been subject to an R800m takeover bid from Huge Group in the first quarter of this year.

The new offer values Adapt IT at about R1bn, while its market cap stood at R640.4m on Wednesday.

Adapt IT said the deal with Volaris would result "in a well-governed diversified SA technology company with high growth ambitions being backed by a well-capitalised leading global technology firm keen to support this growth."

Volaris specialises in acquiring software companies and is a part of Toronto-listed Constellation Software, which has a market capitalisation above $25bn (R364bn). Constellation Software has more than 27,000 employees and generates revenues of about $3.8bn. Volaris has a number of software businesses in its portfolio including those in communications, financial services and education.

Adapt IT says Volaris will be able to support it with capital, global reach and best practices to aid its development, while the SA firm will in turn come to represent Volaris's interests in Africa.

The group said the deal gives a cash consideration that is "at a substantial premium", to its investors. At the same time, Volaris's deep pockets and global presence would give Adapt IT the room to grow its business locally and internationally.

The deal is still subject to shareholder approval. Shareholders are entitled to elect to retain all or part of their Adapt IT shares.

Some have already voiced their discontent with the deal.

Kerem Aksoy of Glacier Pass Management, a New York-based investment firm that owns 1.5% of Adapt IT, told Business Day on Wednesday that the company could be worth more on a price-to-earnings basis.

The price-to-earnings ratio is a measure of a company's share price to its earnings per share. It is used to value companies and gauge whether they are overvalued or undervalued.

"I understand that Adapt IT felt trapped by Huge's offer but that does not justify selling for cash at the bottom of the cycle. Adapt IT trades at five times earnings. Constellation trades at thirty times. They are in the same business and almost 30% of Adapt IT's earnings are abroad. R6.5 is not the right price," he said.

Aksoy also raised concerns about Huge Group's offer, highlighting trading activity that sparked an investigation by the Financial Sector Conduct Authority.

Shares in Adapt IT, which are 1.1% firmer so far in 2021, closed 1.84% higher on Wednesday at R4.43.
Source: Business Day